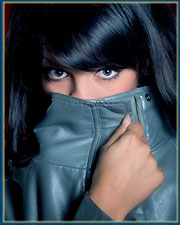 I offer training in a variety of applications concentrating mainly on Photoshop (arguably the best image editor in the world), HTML Coding and to a lesser extent Dreamweaver.
I can take you through the entire design process from the inital design in Photoshop to slicing and optimizing in Image Ready and finally to Dreamweaver where it all comes together with the addition of rollovers, content and links.
The one thing that I insist on when teaching Dreamweaver is that the first section of the training is on basic html coding. Dreamweaver is an amazing application, however there will still be times when you will need to have a basic understanding of the underlying code in order to achieve the effect that you want.
I offer both individual and group training. Let me know what your organizations needs are and I am sure we can work out a schedule that is beneficial for you and your company.