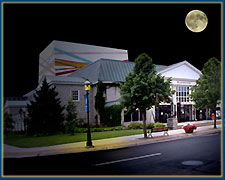 I can manipulate your images for you … from minor corrective surgery to full blown corrections and colorization. Who doesn't have old family photos that are cracked or yellowed with age … these problems are now fixable.
My pet peeve are web sites where the images are not compressed correctly … or worse yet the size is constrained using html coding rather than good image control. This will make a web site download much slower than it should which will not endear your site to it's viewers. I can correct these mistakes for you.
Some wet darkroom traditionalists are against the manipulation of images in the computer, I however see little or no difference between what I do now on the computer in Photoshop with what I used to do while making custom prints in a traditional "wet" darkroom. In both cases the end result was the best final image possible … the only difference now is that the tools are better.
Ansel Adams was one of the first well-known photographers to heavily manipulate his images. His famous statement "the negative is comparable to the composer's score and the print to its performance" could very well be considered the mantra for most of todays digital photographers.